The Covid Rental Industry
Insider peak from a Midwest landlord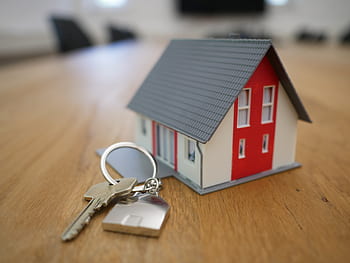 When the news of COVID hit the US economy in March 2020, it made many landlords nervous, my husband and I included included. We own annual rental units in the city and a vacation rental in Southwest Michigan and had no idea what was going to happen to the
rental world and our renters.
So many fears and "what ifs". What if our tenants were laid off and couldn't pay rent? What if our renters wanted to leave and we couldn't show the apartment. What if we got sick and couldn't manage our properties? What if we had no vacation renters this year?
Our worries were escalated in early April when we found out one of our annual renters was moving out and would need to leave by end of April. By that time, the Illinois Department of Commerce and Economic Opportunity issued notice that the Showings of occupied rental properties was no longer permitted. At the same time, we were approached by two others renters requesting rent relief and our Michigan rental had several booking
cancellation requests for the upcoming summer due to travel concerns. We were worried.
Virtual Showing
Our first issue was the tenant that wished to move during COVID and the ban on in-person showings. One solution would have been to wait until the renter moved out so we could show in person but that would have equated to a loss in one month's rent which wasn't in our budget. Our unit was priced well so we decided to list it as we always had on vflyer.com,
Zillow and craigslist.
Once we went through our standard screening process of credit, pets, and amount of people renting, we offered a virtual video tour.
We first had our current tenants take a video and send it to us. Since they had a newborn at home and were in the process of packing to move, unfortunately the result was less than stellar and had an essence of the TV show hoarders. We respectfully asked the longtime renters if we
could come in (donned in mask, gloves and booties) to stage and clean-up while doing a walk thru video. Thankfully they agreed.
The result was being able to successfully virtually show the apartment and 2 weeks later had a signed lease and deposit.
Rent Relief
Also in April, two tenants at two different properties requested rent relief. One was a group of three roommates where one had lost her job; the other was a couple where one had lost income. In both scenarios, we offered to decrease rent by several hundred dollars by offering a partial discount and tacking the remainder to the end of their lease.
The first tenant agreed to a one month relief plan and paid the remainder in month two. The second tenant tried to use the offer as a renewal tactic to have a lower rent when their lease renewed in June. They opted not to take advantage of rent relief. They wound up renewing with no change in rent.
Vacation Rental
By early March, our vacation rental in Southwest Michigan usually has 2 – 3 rentals booked. In February 2020, we had 3 on the books with several other inquiries. Because of our low rental price, larger sleeping accommodations and only a 4-night minimum rental requirement, we are usually fully booked solid for the summer by mid-May.
This year, the landscape changed. People were fearful of traveling and were stuck at home following the shelter in place order, digesting news story after news story.
The requests to cancel started coming in. I cancelled the two and refunded their money. We were worried that we would not have rentals this summer, something we count on to cover the cost of the property.
Thankfully by the beginning of June, things picked-up. We received an influx of requests and the home is 80% booked for the season. We also partnered with our local cleaning company to heighten cleaning measures so guests feel safe.
In all of our tenant scenario during COVID, we consider ourselves fortunate. Not being able to rent due to restricted showings, long term rent relief requested or an unoccupied vacation rental could have inhibited our ability as landlords to pay the mortgage and other operating
expenses – adding more strain to our personal finances and the economy as a whole.