Social media plays a huge role in the lives of consumers. It has been estimated that 2.62 billion people worldwide use at least one social media platform and the average time spent amounted to 135 minutes per day. According to Forbes, personal branding is now more important than ever and, if managed effectively, will give you an edge over your competition and allow you to build trust with potential clients. Brand communication is therefore key to creating a solid and trustworthy image.
When starting out you will need to choose a social media platform to broadcast your content and this means knowing your audience and where to find them. For example, if your audience is interested in the beauty industry and loves to watch hair and make-up tutorials then maybe podcasting isn't for you and it would be best to stick with Instagram or YouTube. Business guru and YouTuber Vanessa Lau advises not to get caught up in "shiny object syndrome", trying to launch your brand across a multitude of platforms and waste time pitching to irrelevant audiences. Two or three platforms suitable to your brand is adequate to diversify your content but also guard against stretching yourself too thin by managing too many social media accounts at once.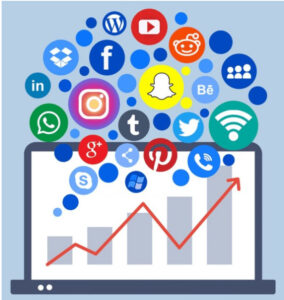 As part of your brand communication strategy you will need to provide relevant and consistent content. For example, if your main social media account is Instagram you should aim to post once a week (ideally at the same time, on the same day each week to build consistency). Your posts should be well-thought-out, helpful and add real value. You should not be posting content for the sake of posting. Irrelevant or dreary content can hurt your brand image. Remember, quality over quantity, always.
When posting, make sure to take advantage of the hashtags (Instagram allows for a maximum of 30 and I recommend you use each one to create a wider reach on your post) but each hashtag must be relevant to your brand and niche so it lands with the correct audience. Each social media post should always have a call to action, regardless of what platform you are using. This means you should ask your audience to share, comment or vote. The more engagement a post has the more likely the platform's algorithm will kick in and allow you to gain a wider reach to new audiences with similar interests.
Once you are set up on your desired platforms and posting, the next step is to build trust and create relationships with your audience. A great way to do this is to actively engage with them. When a customer shares a positive experience, go further than saying a generic "thank you", give a personalized open-ended response. People love it when a brand takes the time to have a conversation with them – one on one. Even if it's a fun and playful conversation, people will remember your brand more for how you made them feel.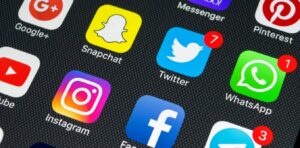 For more social media and brand communication tips – follow Communication Strategist Edan Gelt and her recent blog series – http://edangelt.com/blog/.
Follow my next VLOG or blog to learn how to use your videos.
Instagram | Facebook | Twitter | LinkedIn | Pinterest | WordPress Blog | Tumblr | Etsy | Quora | Crunchbase