In my last blog "Marketing and the Power of Free" and subsequent vlog, I wrote about the impact of giving away products and/or free services.  By sampling or giving your product away at no cost builds brand awareness, increases sales and enhances your budget.  But how does it work and why? Free and the Law of Reciprocity explains a lot as to what your company needs to succeed. 
Have you ever been to Costco and enjoyed the free samples?  How often did you buy what you tried because you really enjoyed it?  And if you didn't buy the product, did you feel guilty?  Maybe you even put the product in your cart and unloaded it a few aisles down. 
That's just a sample of the Law of Reciprocity.  The law of reciprocity says that when you offer something first for free and it is valued. People feel a sense of indebtedness toward you, thus in turn you then wanting to return the favor.
The law of reciprocity is one way marketers use psychology to entice or influence people to buy products or services.  It's an innate reaction that if used correctly could result in an unprecedented ROI.
I received a postcard in the mail a while back for a free 8lb bag of dog food from PetSmart – brand of my choice.  I went into the store and grabbed the bag of dog food but feeling guilty about just getting something free. I also filled up my cart with $50 of treats and pet toys for my pup. I felt compelled to make a purchase, to reciprocate.
Imagine you're out to dinner with your friend and she grabs the bill, a small argument ensues, she wins, and you feel indebted and want to do something in return immediately.  The result may be a lot of thanking, but you know quite certainly that you will be picking up the next tab. That is the psychology of reciprocity.
So how do you use reciprocity to increase business?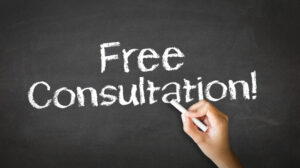 Service Business
Offer free advice and consultations.  Lawyers can answer pertinent questions, realtors can provide a free staging appointment, medical professionals can offer a free assessment, salons can offer a free bang trim, HVAC companies can offer free clean and checks, etc. It's amazing how many companies extend their services for free by relying on the Law of Reciprocity to increase their sales. These free services, advice or consultations are what build your company's reputation and increase your audience to grow your business. 
Brick and Mortar Restaurants or Retail
Offer something to get people out of their door and into your store!  A free small gift just for stopping in, a no purchase necessary gift card for dining, a free appetizer, or even a free experience.  Recently, I received an offer from Gillette for a FREE Venus razor  – titled "For Your Daughter."  That's a $15 value, of course that made me get out of the house and go to the store, and we far outspent the value of the razor.  Then there are free Slurpees at 711, Free Coffee Days at Starbucks and the list goes on.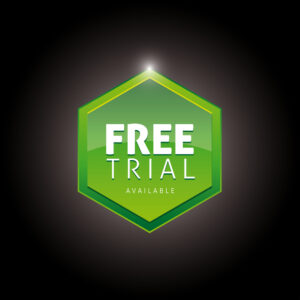 Online Services
When the pandemic hit, Peloton offered 90-days free of their in-home workout app – up from 30-days previously.  This allowed potential users to try their program and get hooked. After the free trial was up, it was just $12.99 a month – who wouldn't continue? 
Moz, a software platform for digital marketers offered a free trial with no commitment other than signing in.  By showing off their capabilities and made users feel compelled to commit to Moz when they were ready for digital software.  Hubspot, Amazon Kindle, LinkedIn, Google, Canva and others offer free tools and platforms with the strategy of 'free' and reciprocity in mind.
Free is one of the most powerful tools available for customer acquisition if done correctly.
By offering a free sample, businesses get customers to try a product without putting up a price barrier, while the customer gets a 'free' item while not having to gamble a portion of their budget on a product they may not even like. Knowing this, brands should happily eat the costs associated with free.
For more social media and brand communication tips – follow Communication Strategist Edan Gelt and her recent blog series – edangelt.com/blog.
Follow my next VLOG or blog to learn how to use your videos.
Instagram | Facebook | Twitter | LinkedIn | Pinterest | WordPress Blog | Tumblr | Etsy | Quora | Crunchbase