In my last blog "Where Video Marketing is the King of Content", I discussed the importance of creating video marketing to stay relevant online.   While writing this blog series, I also created my own vlog "Minute of Marketing" as a how to DIY guide, sharing insights and examples of marketing initiatives.
Depending on the type of business you own, your goals and the clientele you cater to will determine where you should share your video content.
Are your clients business professionals or are they casual customers?
What social sites are you most comfortable on, what social sites do they frequent?
Do you have a website and social channels set up yet?
Regardless of platform, a multi-channel distribution strategy is key – you need to place your media where your customers and prospects are and often they are not all in the same place at the same time.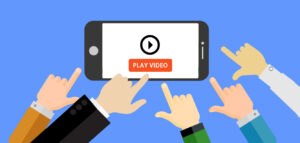 WEBSITE
If you have a website, start posting your videos there.  One "About Us" video isn't enough – regularly adding video to your website increases SEO and keeps your clients up to date on your offerings.  You can create a page specifically for your videos, or place them on existing pages.
EMAIL
Emails with video have a much higher click-through rate than those that don't.  If you share your video in email,  ensure the word "video" is in the subject line; this boosts open rates by 19% and reduces unsubscribes by 26% (Hubspot).
YOUTUBE
YouTube is one of the largest social media platforms but to use this platform correctly, you need to engage visitors and build a community by being consistent in your uploads.  This means posting at least two videos a month at minimum.
But, sometimes that isn't enough.  In order to be ranked, your video title and description also need to contain your keywords (no different than a blog).  Your description must also contain the URL where a visitor can learn more information, and your phone number.
Finally, adding tags relating to the subject will attract new viewers.
LINKEDIN
Posting videos on this social channel is great for professional B2B content.  LinkedIn rewards videos content by sharing it with more of your contacts than traditional text or picture posts.  If you upload video directly (natively embed it) versus linking to YouTube, you will reach an even larger audience.
TWITTER, FACEBOOK, INSTAGRAM
Here, you'll want to upload your video directly to their platforms.  You can boost your videos and/or run them as ads to get a larger reach but continue to post and repost your videos organically on your accounts.  Even if you think your content is all business and not playful enough – get creative and don't miss these channels as Facebook has nearly 2 billion users and twitter has over 300 million.
For Facebook specifically, you can 'pin' a post to the top of your post.  So no matter how many posts you create after that, this 'pinned' post will always remain on top.
Ancillary Platforms to Explore
Based on your business type, there are other platforms to share your video feed.  Explore these options for even more exposure.
YELP
Yelp is significant for attracting new customers.  Since you have a short moment to capture a prospective client or patron – choose a professionally produced shorter video to give an overview of your business or service.
REDDIT
Reddit is community based, similar to YouTube so it's more work than just posting a video, you need to join a community that fits with your business and then interact and engage by posting relevant content and video feed.
TRIPADVISOR
TripAdvisor is great for brick and mortar physical locations as a way to attract tourists or local community members looking for places to visit.  This is a great platform for bars, restaurants and entertainment venues.
SLIDESHARE
SlideShare is a strong option for business to business marketing and offers the opportunity to embed your YouTube video in your SlideShare deck.
VIMEO
Vimeo is similar to YouTube in platform but also differs in that it is more creatively focused and often features higher caliber videos.  This is a great place to engage with other creatives or business professionals that focus on video content.
SEO Must Do's Before Posting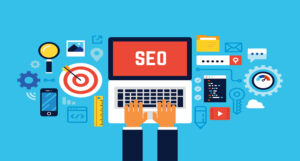 Before posting your video, make sure it's visible in online searches.  Search engines like Google still index based on text so make sure your video title, tags, transcription and/or description has keywords.  This way when a prospect searches for your topic, your video can be found.  If you're tech savvy, submit a sitemap to Google – this tells search engines what your video is about and helps you get found.  Change the title of your video slightly for each platform so you don't poach your own search results.
Now that you have your first video and some strategies for exposure, start posting and be consistent.  Looking forward to seeing your business in the digital world!
Follow my next VLOG or blog to learn how to use your videos.
Instagram | Facebook | Twitter | LinkedIn | Pinterest | WordPress Blog | Tumblr | Etsy | Quora | Crunchbase